Welcome to the TIK
The Technical Information and Communication Services (TIK) is the central IT service facility of the University of Stuttgart. In the tradition of a scientific computing centre, we combine technological innovation with reliable IT infrastructure. The services are primarily aimed at our employees and students, but also partly at cooperation partners of the University of Stuttgart.
We don't just work for the university, we work with the university. This means that we develop the IT services together with the members of the university who want to use them. As an active part of the university, we understand its complex structures and dependencies and interlink the separate processes and infrastructures, taking into account security, data protection, reliability and manageability.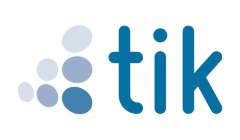 We facilitate teaching and research, learning and working though the effective application of information technology. As a service provider and research partner, we are always open for new ideas and keep in close contact to our users and partners. Our wide spectrum of activities is proof of our versatility.